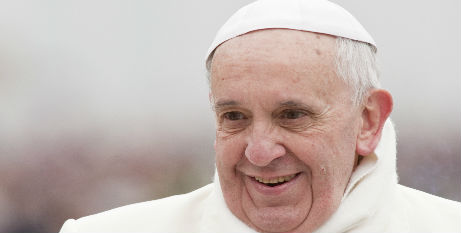 The Holy Year of Mercy begins December 8, the Feast of the Immaculate Conception, with the opening of the Holy Door of St Peter's. But the year-long jubilee will include a number of individual jubilee days for specific groups including youth, relgiious, and prisoners. (Image: Courtesy Shutterstock)
Vatican unveils full program for the Holy Year of Mercy
- The Catholic Herald
More than a dozen individual celebrations will be scheduled for the Jubilee of Mercy in 2016, giving pilgrims the chance to celebrate their own holy year with Pope Francis in Rome.
Consecrated men and women; deacons; priests; catechists; the sick and disabled; teenagers; and prisoners all have specific days on the calendar set out for them. Young people will be able to celebrate their jubilee with the Pope at World Youth Day in Kraków, Poland.
The Pontifical Council for Promoting New Evangelisation, which is organising events for the Holy Year of Mercy, has published a full calendar of events online at www.im.va.
The Holy Year is meant to be lived as a pilgrimage, people taking part are asked to prepare themselves with prayer and sacrifice, and make a portion of the journey on foot.
To see the official prayer in English, click here.
FULL STORY: Key dates for the Year of Mercy unveiled
OFFICIAL CALENDAR OF EVENTS, click here.